Older & Younger – Sex-Toy Antics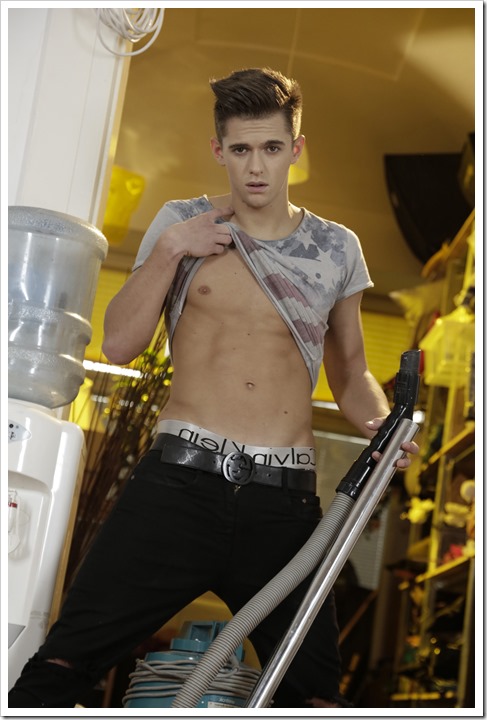 It's always nice to get someone else to tidy up your mess, but when employing a cleaner the issue of trust is never too far away. After all, how on earth are you ever going to know what they get up to once your back is turned? Will they really be cleaning? Or will they be rifling through your belongings at the very first opportunity? It's a problem that muscleman, Zack Hood, has to contend with big-time when he gets young Tony Conrad to do some vacuuming in his office.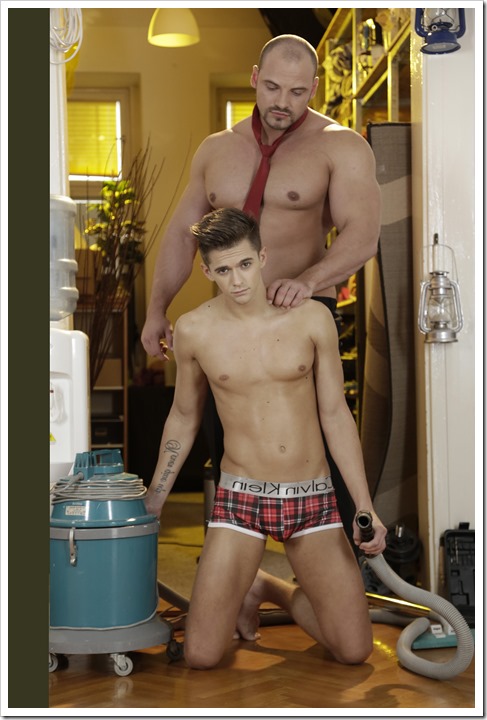 Returning back unexpectedly, he discovers that the horny little twink has been secretly perusing his collection of sex-toys – at which point the hunk quite understandably loses his temper and promptly engages in a heated programme of retribution! The first part of which involves him thrusting his cock into the lad's mouth! To be fair it's a move that Conrad seems to enjoy enormously; and before you know it Hood is rigorously returning the compliment.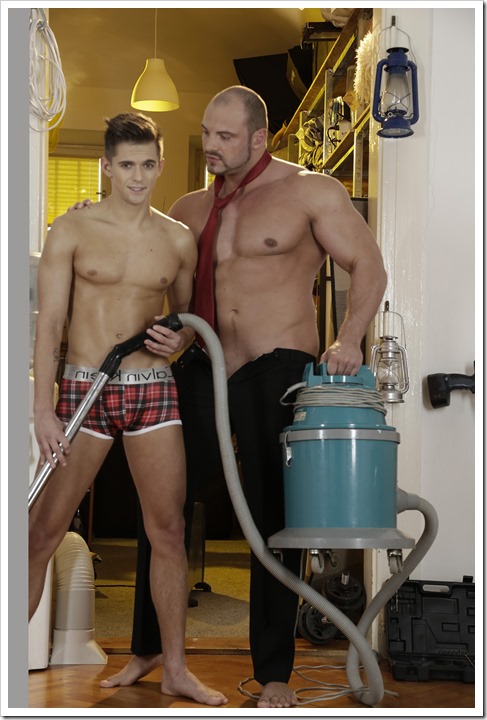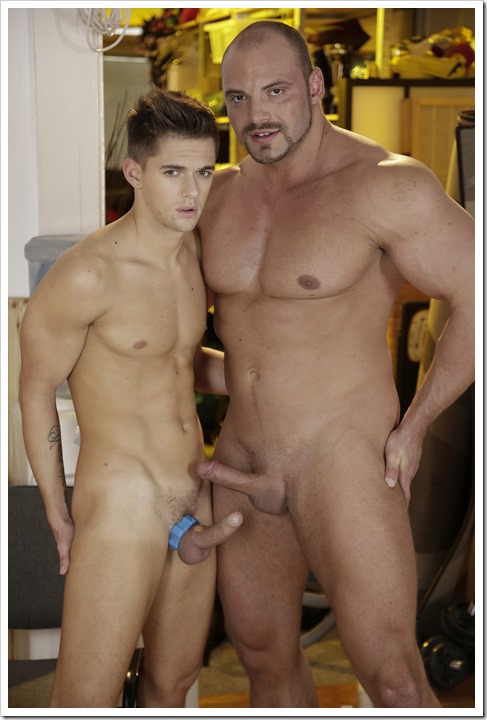 All the same, you don't need to be a clairvoyant to realise where this scene is headed and whose arsehole is going to be seeing all the action; and indeed it's not too long before Hood has bundled his cute fuck-buddy over a table and is energetically fingering the pup's horny little hole. A few moments more and Conrad is being quite literally fucked like a toy – which, given the boy's response, is something that he quietly enjoys. All of which eventually culminates in the fellow creaming himself like a geyser; before Hood signs off by shooting jizz all over Conrad's face, which in fairness is no less than the pretty young scoundrel deserves!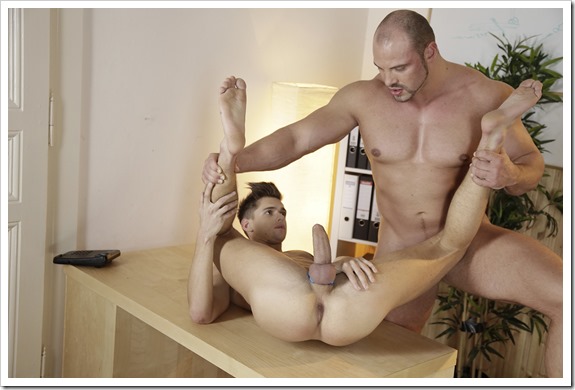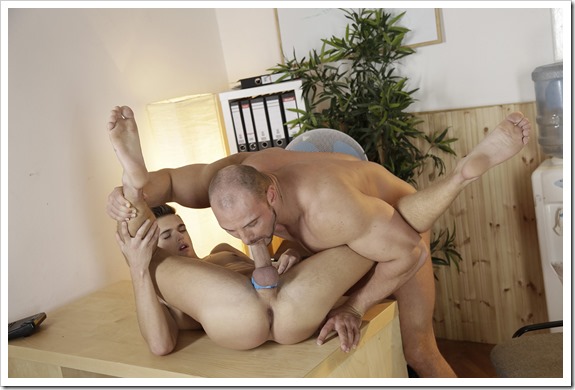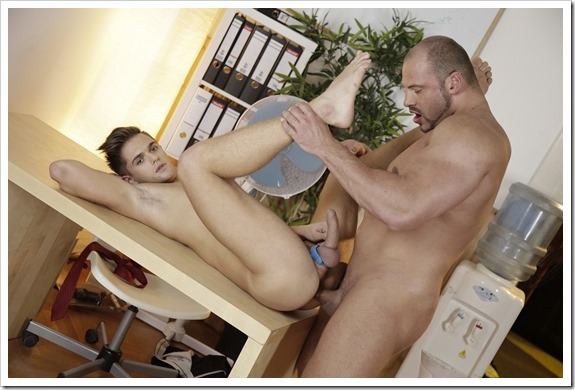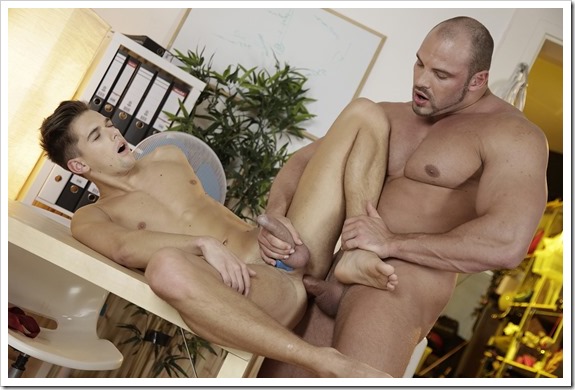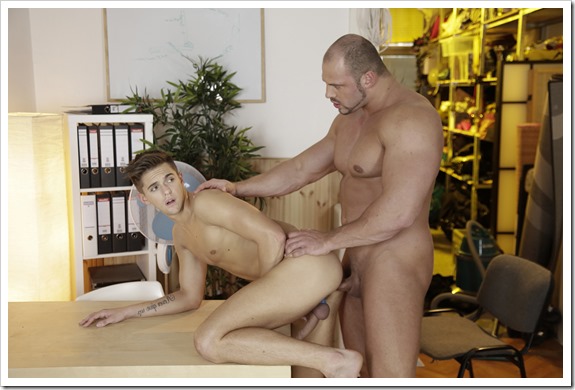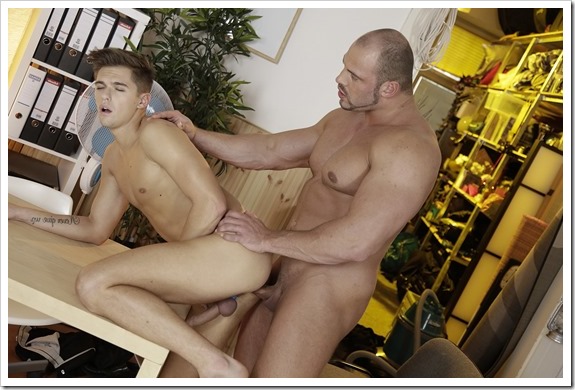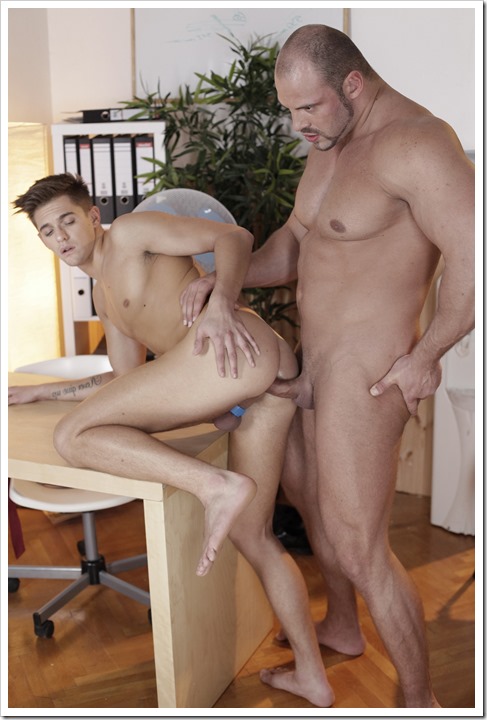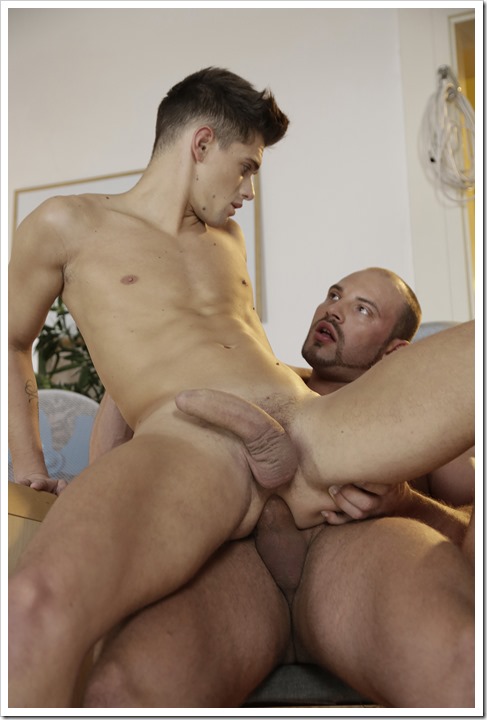 Twink's Sex-Toy Antics Result In Him Being Fucked Like A Toy! HD video:
More hot gay porn videos at Staxus