Baptiste explodes Justin's Hole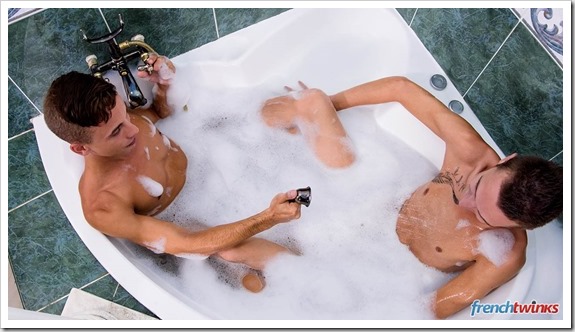 Justin relaxes quietly in a bubble bath when Baptiste Garcia joins him in the bathroom. The boys tease each other and become closer in the water. They are quick to kiss and Baptiste takes the situation (as well as something else…) in his hand. A little shy at first, Justin starts sucking Baptiste's delicious cock and has obviously very talented at blowing a guy as we see that Baptiste's cock quickly becomes longer and harder with each suck he receives.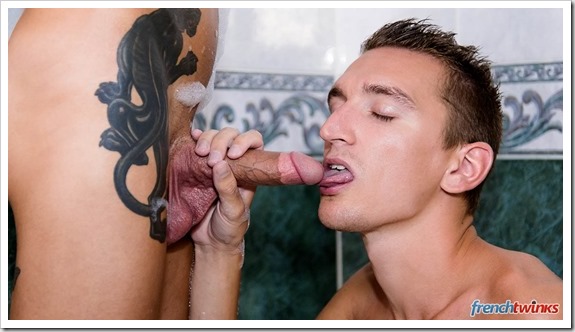 Justin fully applies himself to giving pleasuring his partner and will submit to all the desires of the Baptiste who now wants to explore his deep ass. Still in the bath, Baptiste licks Justin's small hole that expands easily, so he penetrates him with one finger, then two, then three and it's almost his whole hand that goes into the hole of the gay twink.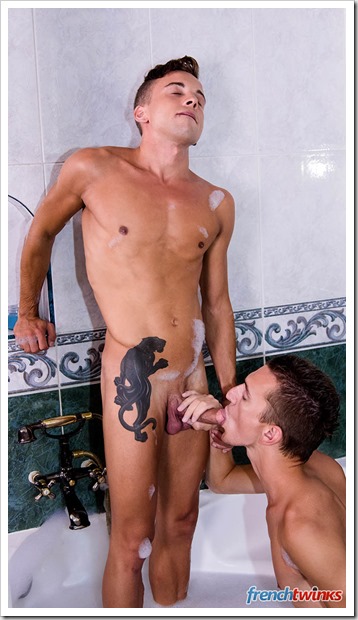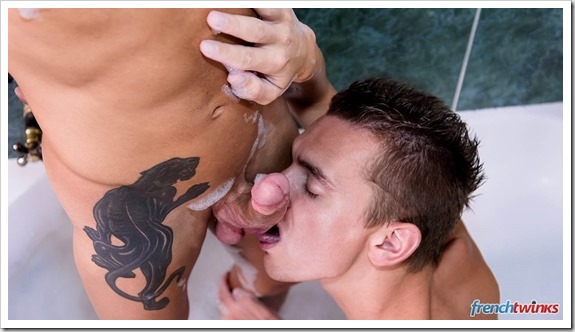 Justin is moaning with pleasure before Baptist leads him into the bedroom and throws him on the bed to start fucking him wildly. Baptiste smashes his partner with all his energy, his dick goes in and out of the boys dilated ass at high speed and Justin moans louder. Teen gay Baptiste who is sweaty and exhausted after an ultra intense fucking session will unload a good dose of cum on Justin's balls.