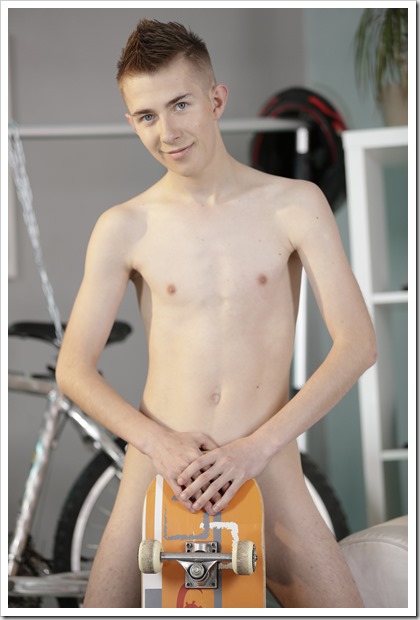 Kellan James is a young man of many talents – one of which, it seems, is the ability to pick things up off the floor using his feet. Whether that's the aspect of this spunktastic scene with Johnathan Strake that you'll end up remembering is open to question, of course; but it certainly adds a certain curiosity to the first few moments here, as he carries out some maintenance to his bike ahead of the arrival of Strake, who (not surprisingly) immediately distracts the fellow with a horny smooch.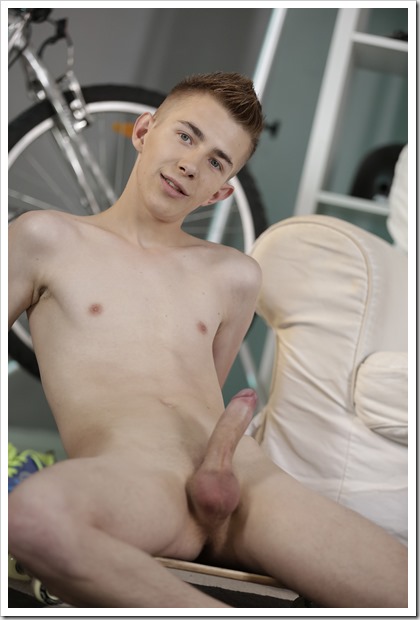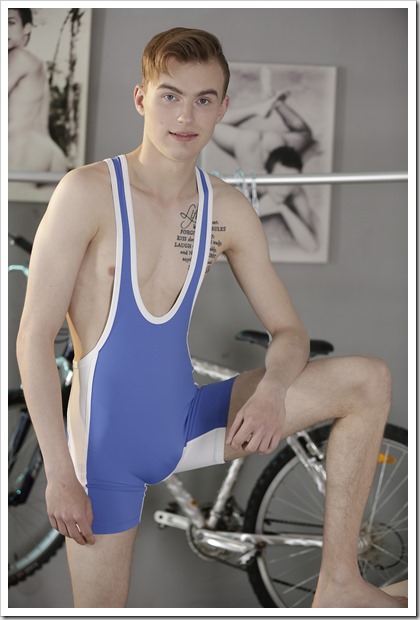 It's a move that quickly has the desired effect on James, that's for sure; as the now horned-up biker promptly switches his attention away from his cycle in favor of his pal's thick, engorged salami, which he begins to feast upon with undisguisable relish.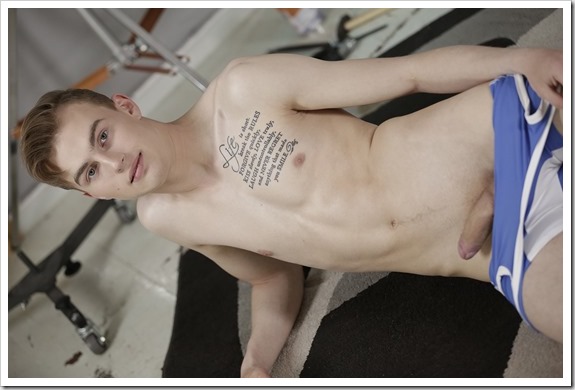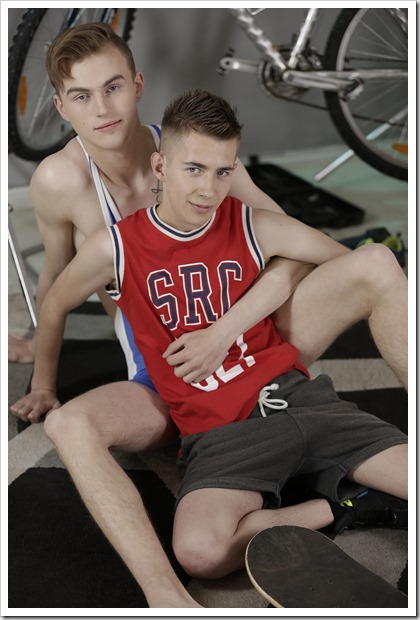 Then again, who can blame the guy? Strake has a dick to die for, after all. Not only that, however, but the lad also possesses a handsome pair of bollocks that James is only too eager to nuzzle and worship. But there's no denying the fact that James's keenest attention is on his buddy's hungry little ass-hole; and having allowed Strake a rigorous slurp on his own cock in return, the fellow is soon rimming and fingering Strake's pucker like a being possessed.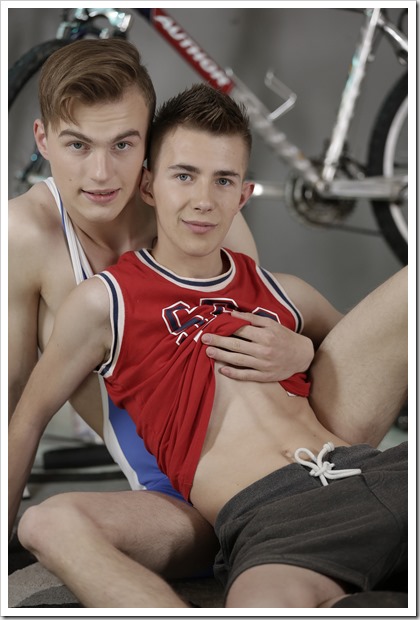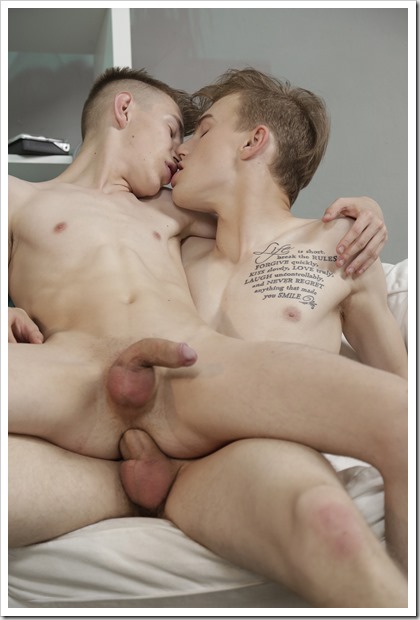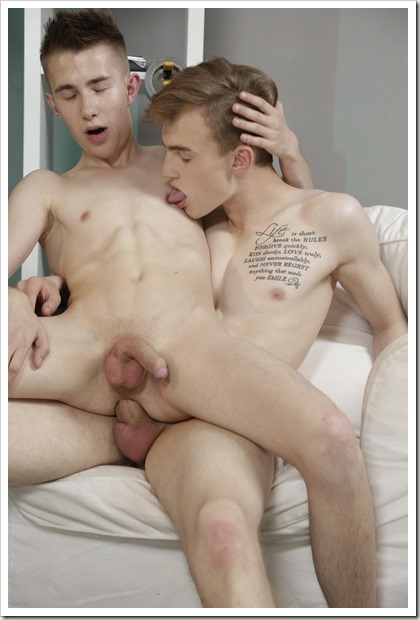 Cue a fantastic arse-buggering session that sees the young lad pummelled in a series of hot positions; and culminating in some rather kinky sex play that involves James thrusting a screwdriver up the sweet boy's hole. It all proves way too much for Strake, who is soon exploding right across his own belly; before James finishes the round by jerking out a wad into his pal's mouth!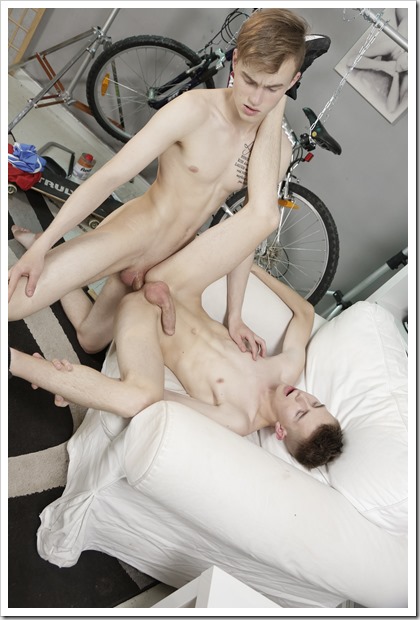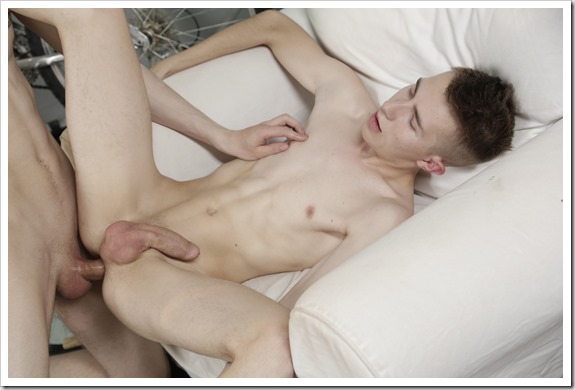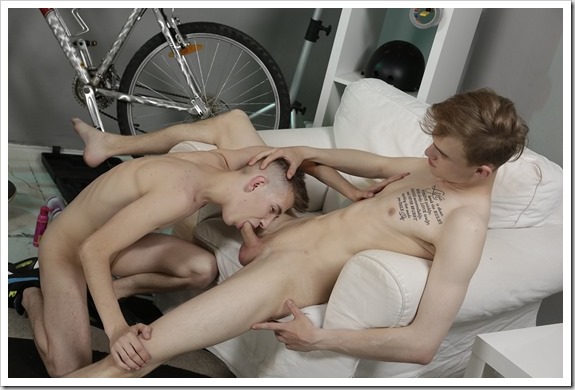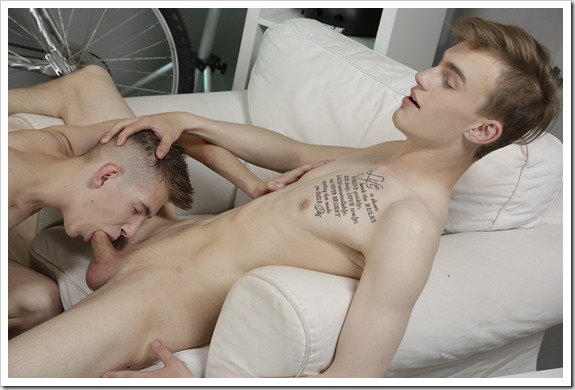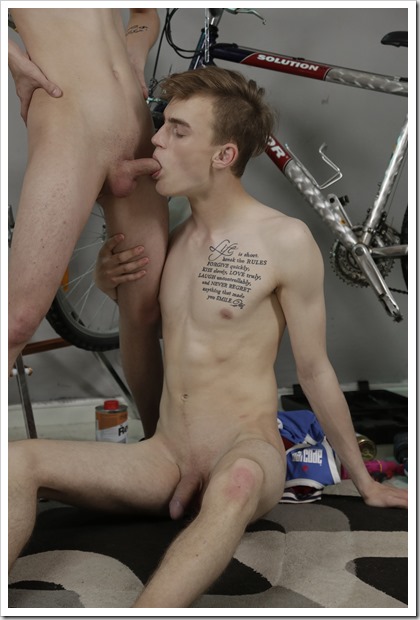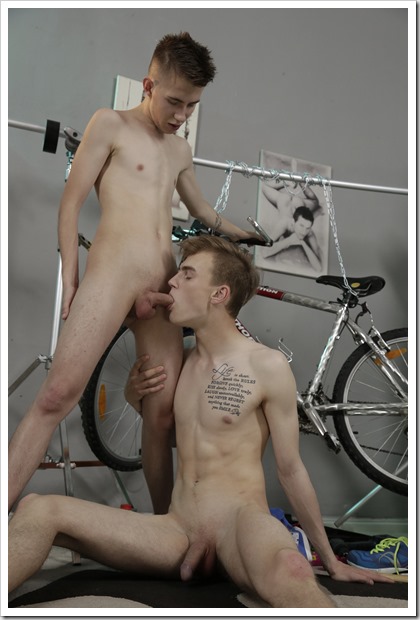 Bike Mechanic Gets To Screw His Cute Pal's Tight Ass video: