Blond Fighter Gets His Ass Pounded & His Pretty Face Splattered
Blond Fighter Gets His Ass Pounded & His Pretty Face Splattered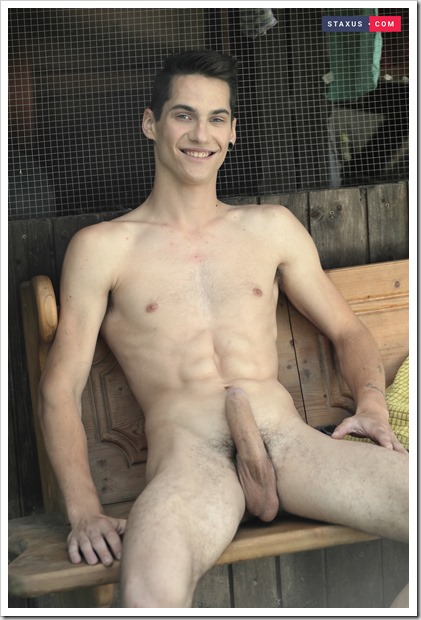 Those with an inclination for seeing two guys hammer it out in a stick-fight are definitely in for a treat during the early moments of this horned-up encounter between STAXUS favourite, Bjorn Nykvist, and new kid on the block, Greg Noll. But the intensity of the head-to-head is only magnified when the two buddies change weapons, so to speak – both abandoning their clothes and engaging in a dick-fight instead!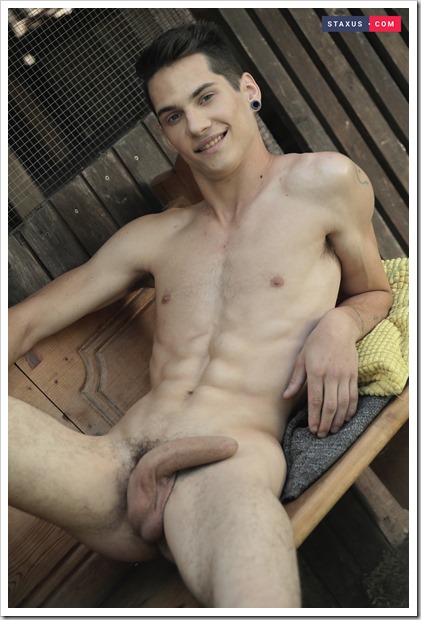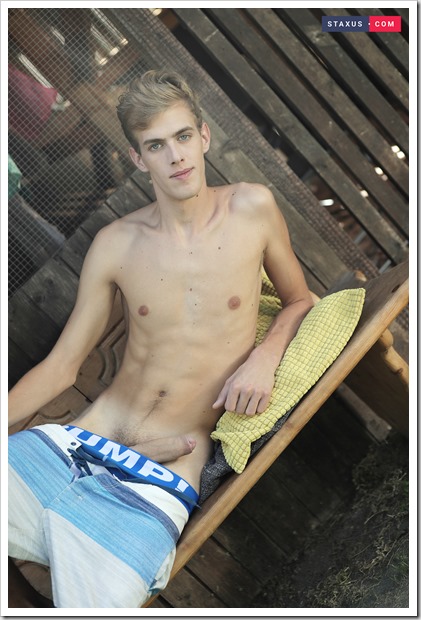 It's not exactly conventional warfare, of course, but the sight of these two beauts slugging it out with their cocks is sure to appeal to pretty much all our fans; and sets the scene up nicely for a more orthodox set-piece, as Nykvist dives down to consume Noll's mouth-watering shaft with his lips.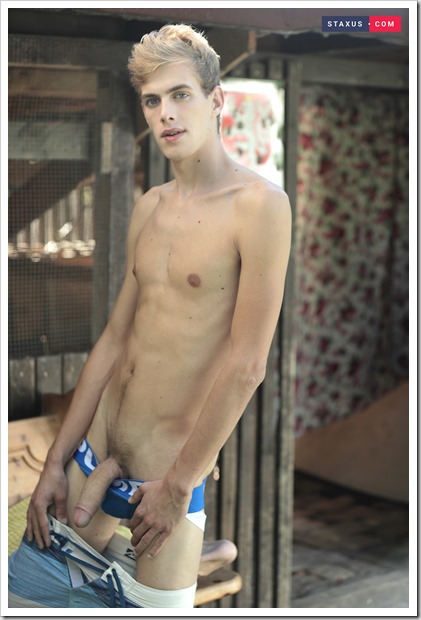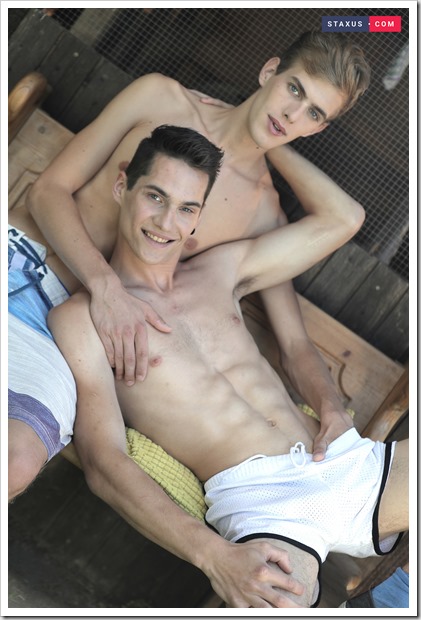 And who the fuck can blame the ever-horny blond? Noll's upwardly curved shaft is a mouth-watering proposition, after all; though in fairness Nykvist's own juicy rod is not the kind to turn your nose up at, as Noll is only too keen to demonstrate a few minutes later.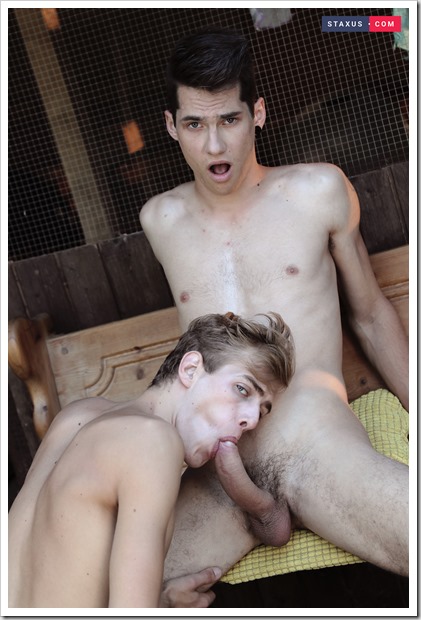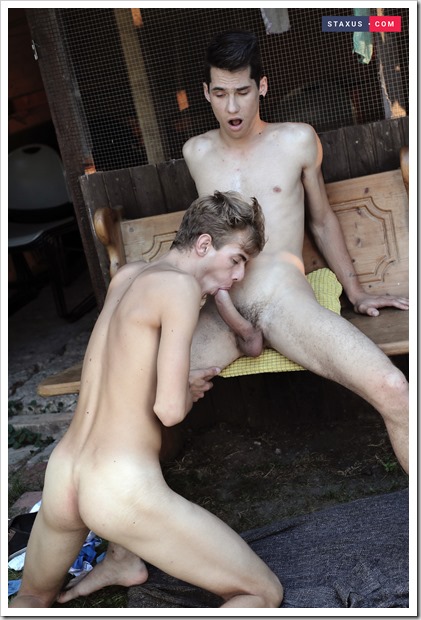 All the same, it's hardly a major revelation to know that it's our fair-headed favourite who's the one whose craving for dick is arguably the more intense; thrusting his butt into the air so that Noll can force that fearsome pole of his into Nykvist's guts.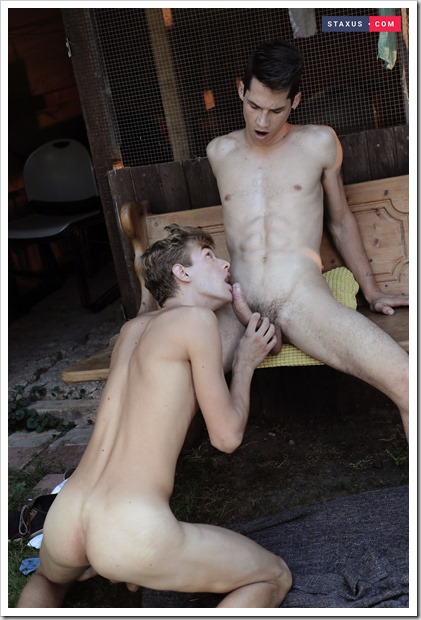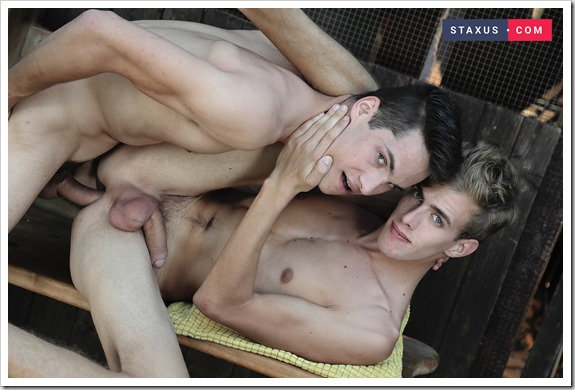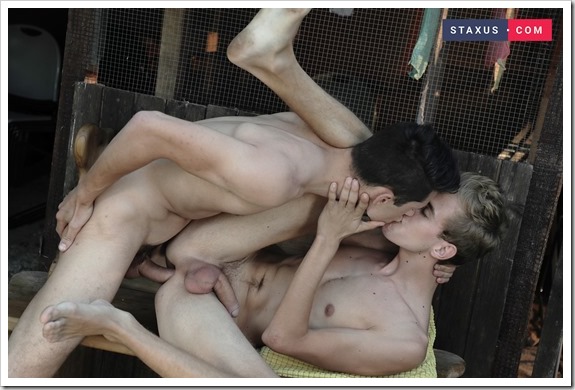 All of which signals the start of a truly blistering outdoor fuck that will have you jerking off like a horned-up teen; culminating in the randy bottom riding that thick, uncut fuck-meat for all he's worth. But if all of that doesn't hit the spot, get ready for two of the stickiest, gooiest cum-shots imaginable; one of which leaves Nykvist's face plastered with a rich, heavy wad!