Cum-Soaked Fuck-Fest
Cum-Soaked Fuck-Fest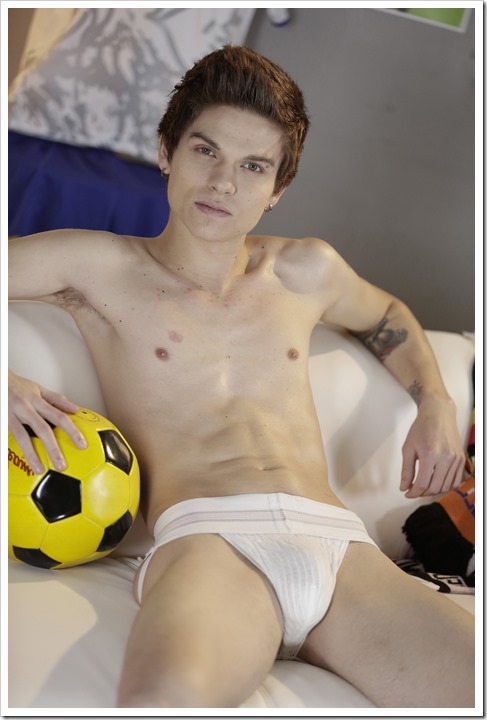 New boys Enzo Sky (Czech shirt, German scarf) and Titus Snow (Portuguese shirt, Dutch scarf) clearly have something of a love-hate relationship – a rather bi-polar friendship that swings between lashing out at each other one moment and snogging each other the next. Still, that's the way some bonds work; and suffice it to say that their bickering does not last long. Indeed, before you know it both these horny buddies have abandoned their quibbling – and their football! – and have settled down for some more intimate moments on the nearby sofa.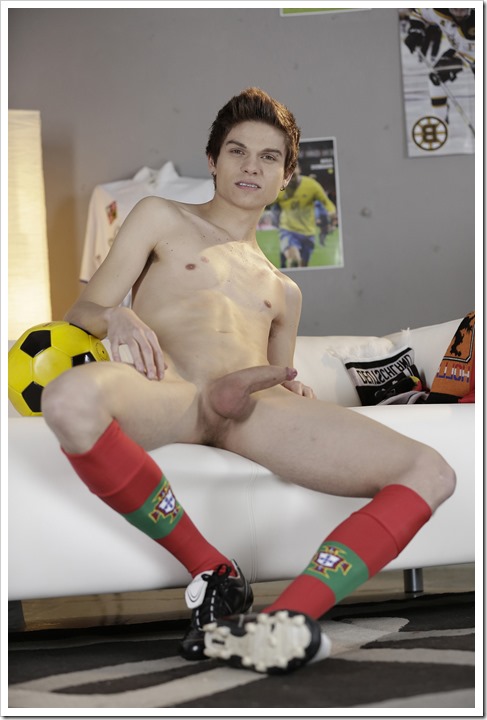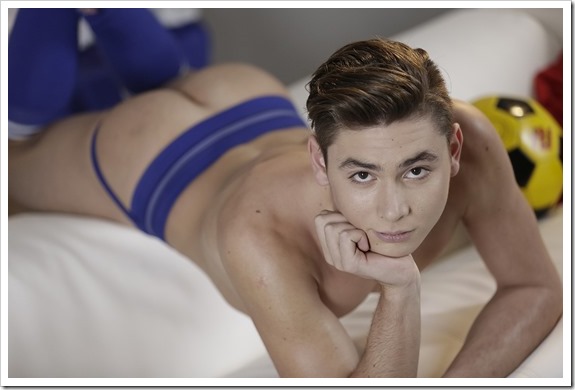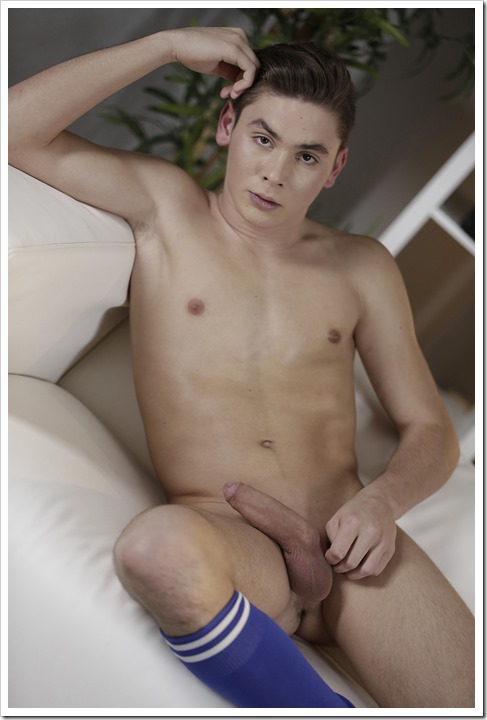 Snow, especially, doesn't seem able to hold back his interest for what's inside his mate's shorts – exposing Sky's jockstrap and running his tongue along the handsome bulge. Nor does Sky show any reticence in pulling off his strip and allowing his pal to finally take full advantage of his thick, meaty cock. By this point, of course, any hostility between the parties has been totally abandoned; with Sky soon returning Snow's favor with some clearly badly-needed fellatio.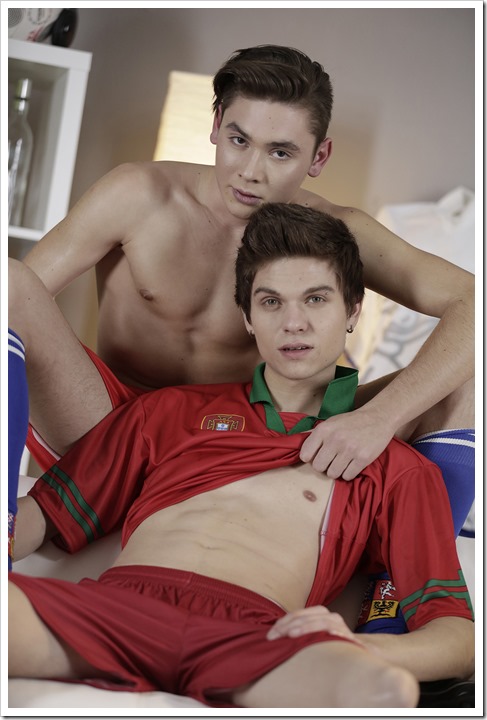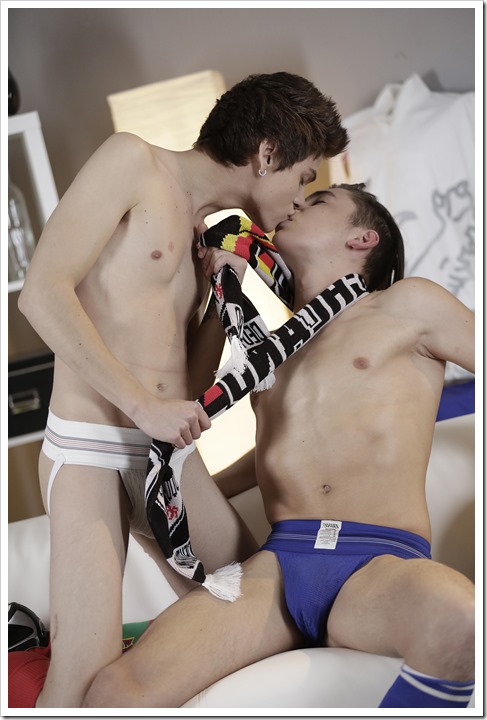 But it's Snow who ultimately takes the initiative; fingering his mate's raised ass and then ploughing his dick deep inside for maximum impact. What ensues is a terrific showcase of hardcore twink-on-twink action, that's made all the fucking hotter by the fact that Snow actually wears his jocks throughout; and finally culminating in him quite literally unloading what seems to be the entire contents of his balls all over Sky's pert little ass. That leaves Sky to rupture his sac onto Snow's face in return, with the recipient lapping up the jizz like an errant whore!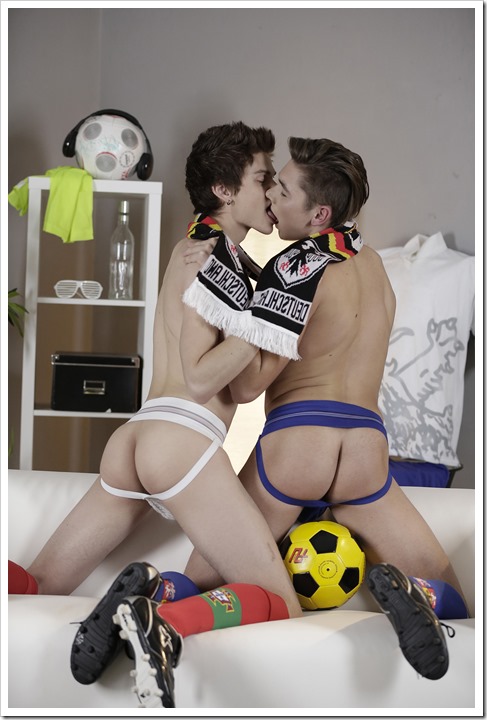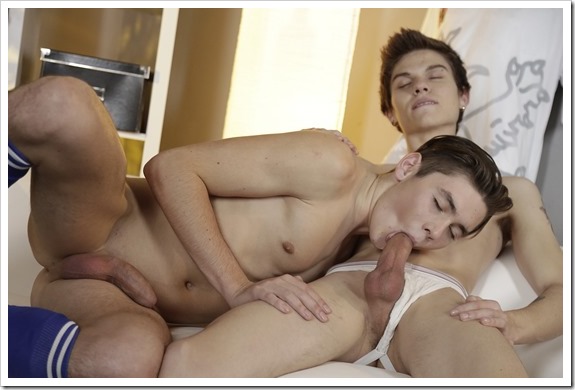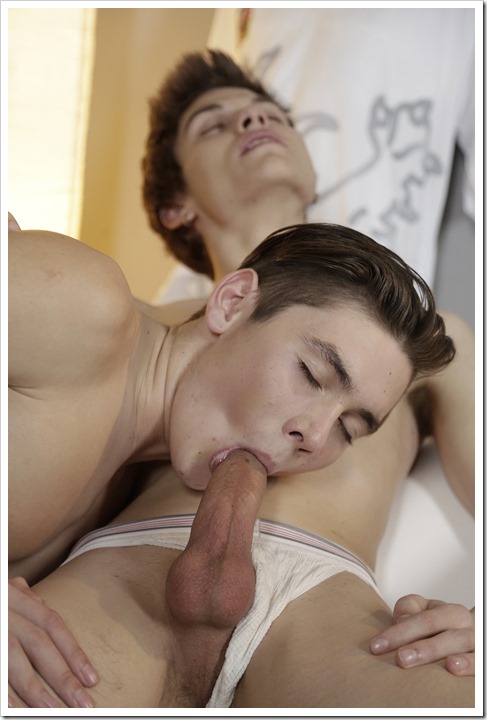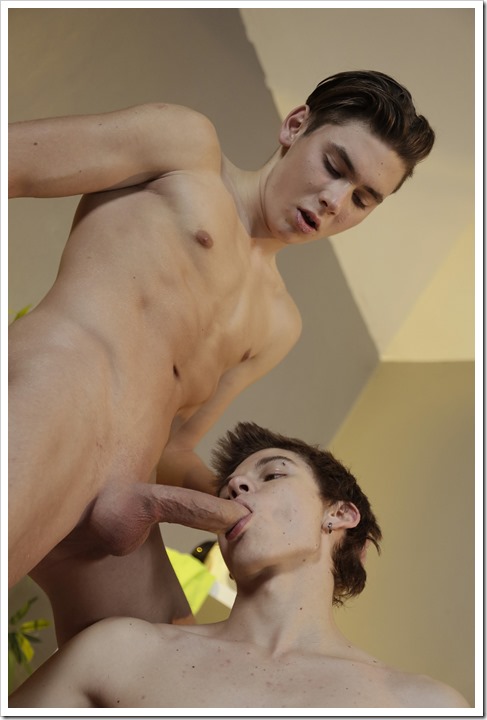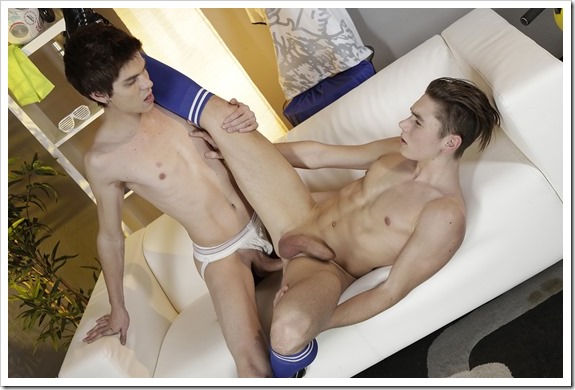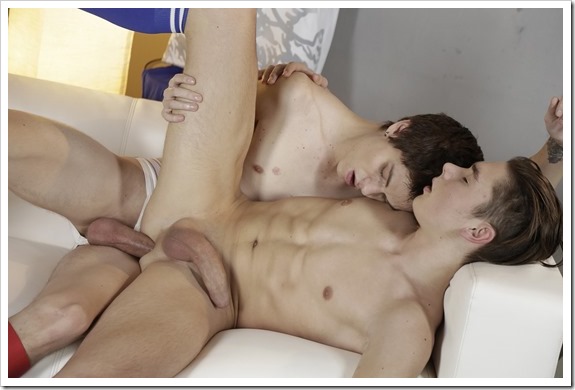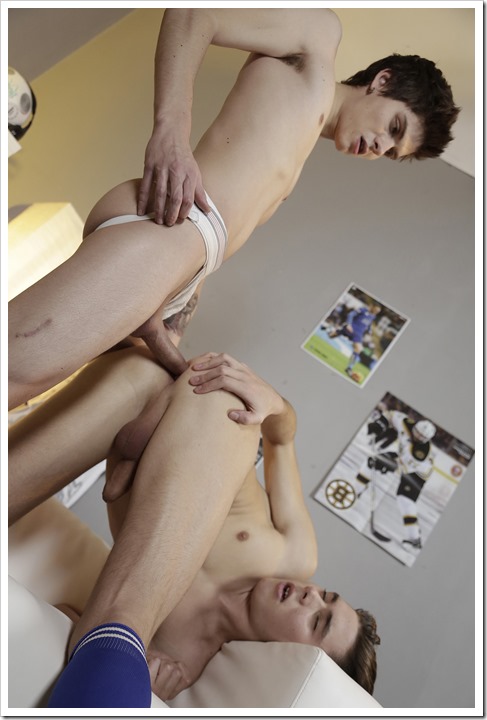 Teen gays porn video:
Hardcore gay teens videos at Staxus