Gym Buddy Daydreamer
Gym Buddy Daydreamer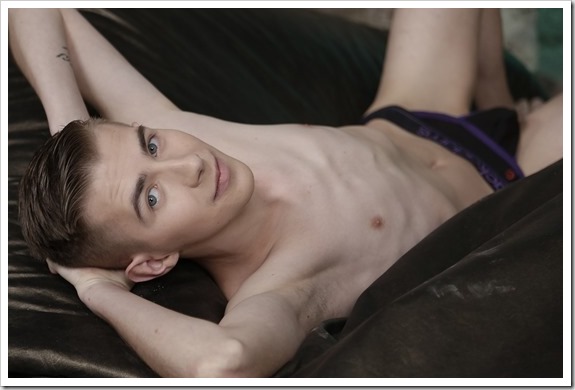 Like lots of young men, Johnathan Strake wants to keep his body in real good shape. Unfortunately, that's a task that involves a great deal of energy and commitment – something that he seems to be lacking in the first few moments of this terrific little escapade. Truth is he'd much rather be imagining his dream date than exercising; though given that it's the gorgeous Seb Priestley who's the subject of his fantasies, who can really blame him?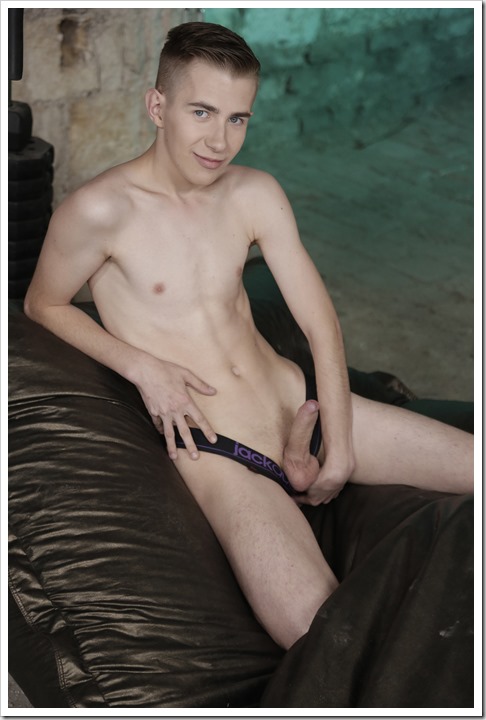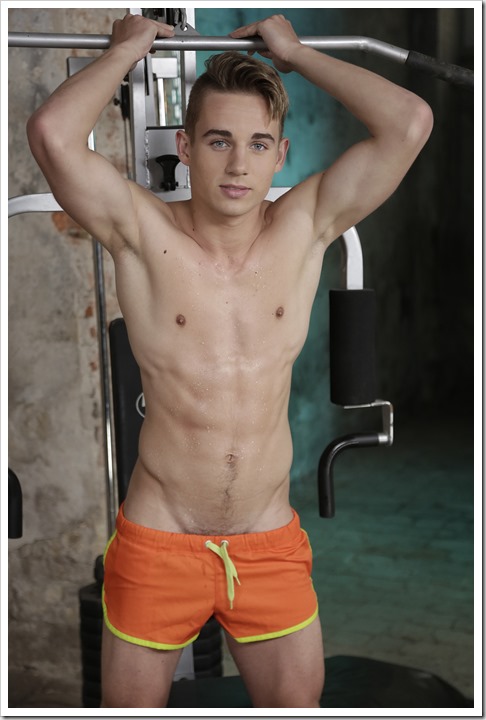 Indeed, any pretence of keeping fit the traditional way is promptly abandoned once the dream starts to become a reality; with the two lads enjoying an early smooch, before Priestley launches an attack on Strake's beautiful ramrod.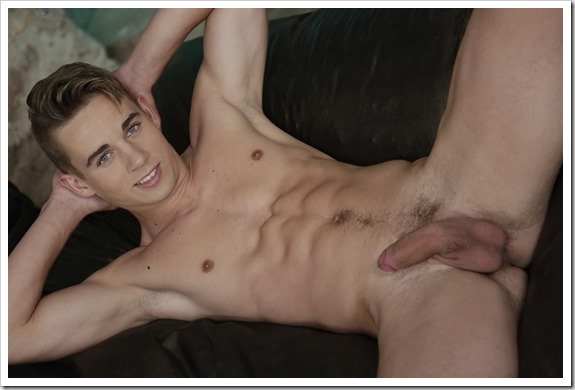 It's a move that most certainly seems to strike a chord with both buddies – Strake lying back to enjoy every stroke of Priestley's tongue over his shaft, before the roles are reversed. Finally, the two mates enjoy a simultaneous 69-ing session – feasting on hard cock in its prime like a couple of over-sexed whores.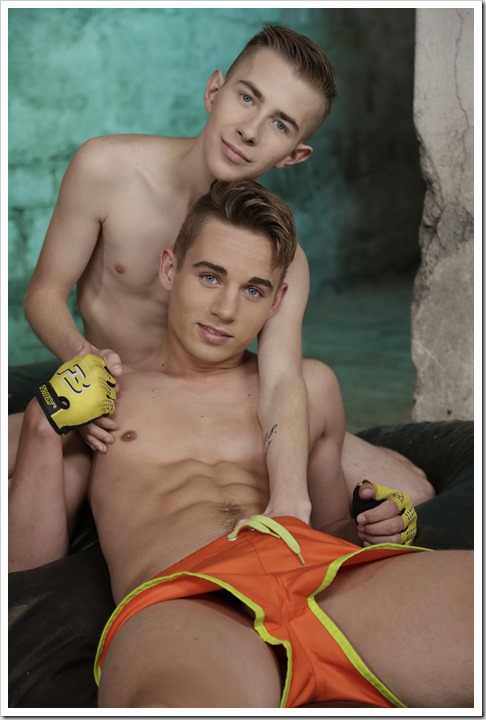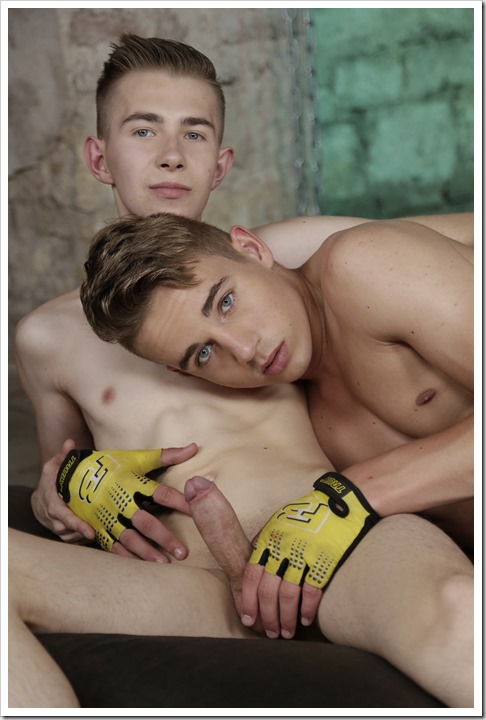 It's enough to get most fans to the brink in itself, but matters only intensify once Strake submits to the inevitable, gets on his back and allows Priestley to fuck his tight little twink ass for all that it's worth.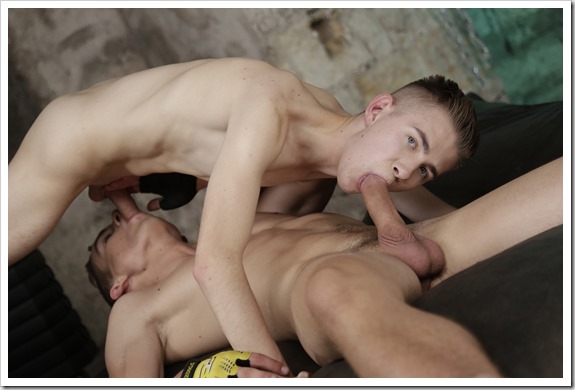 Anyone doubting that the young bottom is enjoying this stupendous session should take note of Strake's drooling end as his butt gets pounded; but his pleasure only intensifies as Priestley pummels him in a whole succession of positions, culminating in him spewing over his own belly in response. Leaving Priestley to blast his wad into Strake's mouth for a gorgeously gooey conclusion!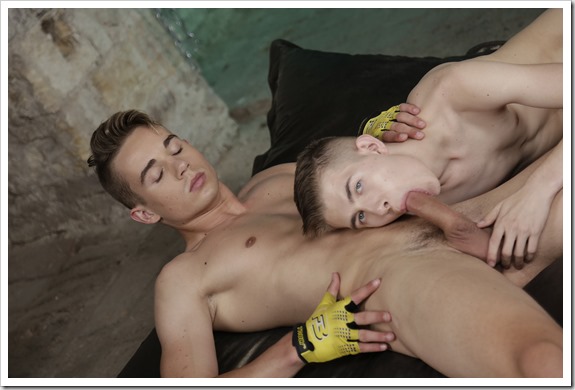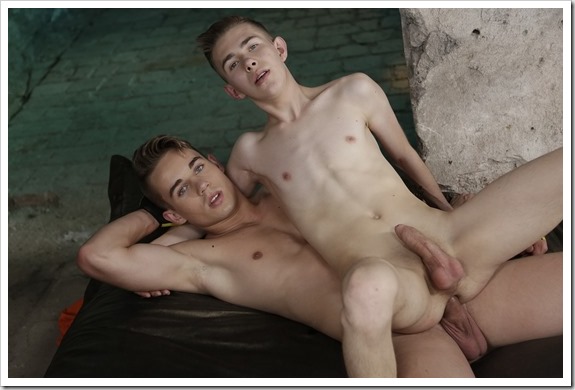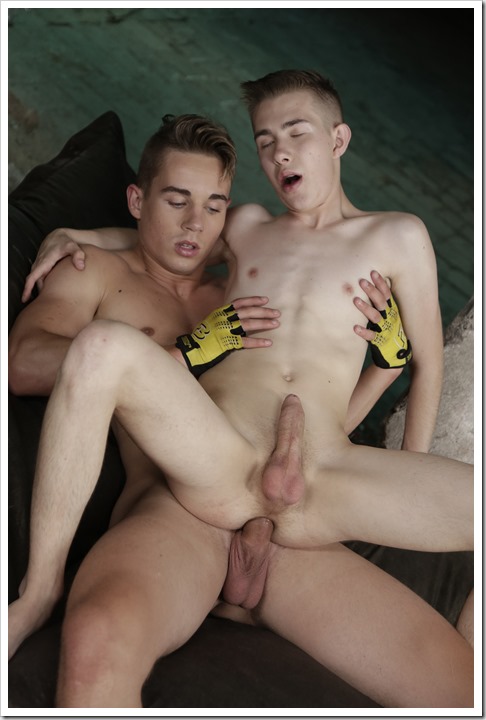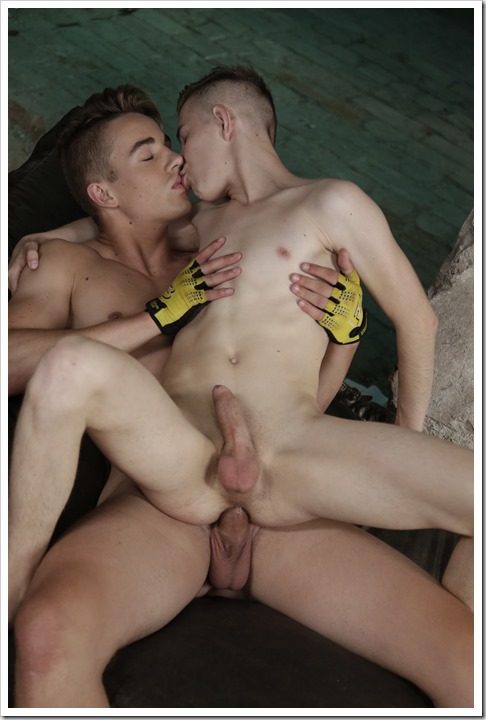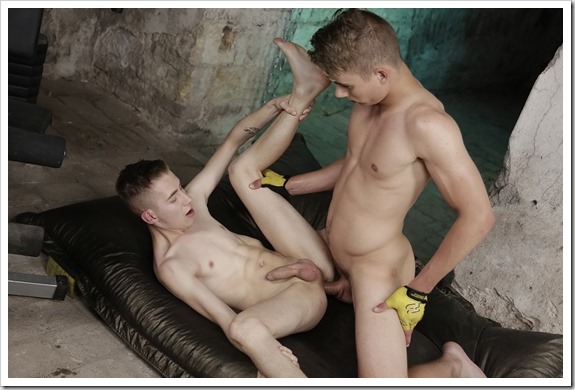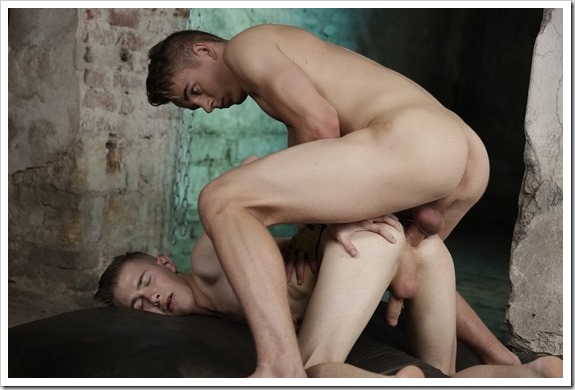 Gay porn video from Staxus: