HMBoy Duane is sure looking good
HMBoy Duane is sure looking good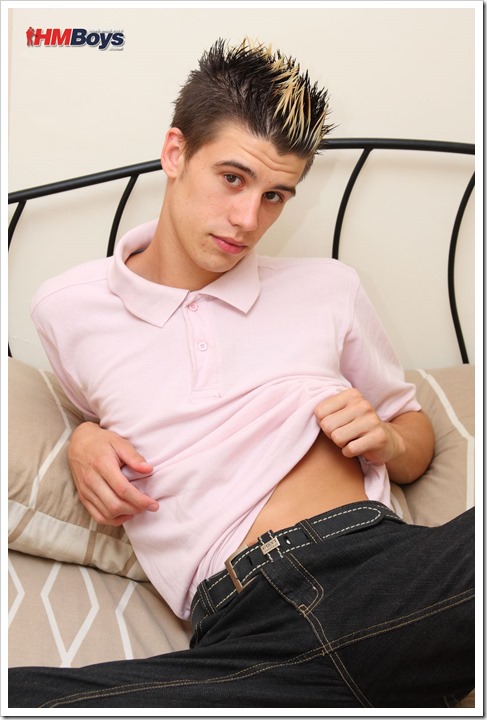 Most gay teen boys who go into porn do so because they love (a) sex, and (b) money. But, once in a while, we hear some other weird explanations. Diane's story offers one of those.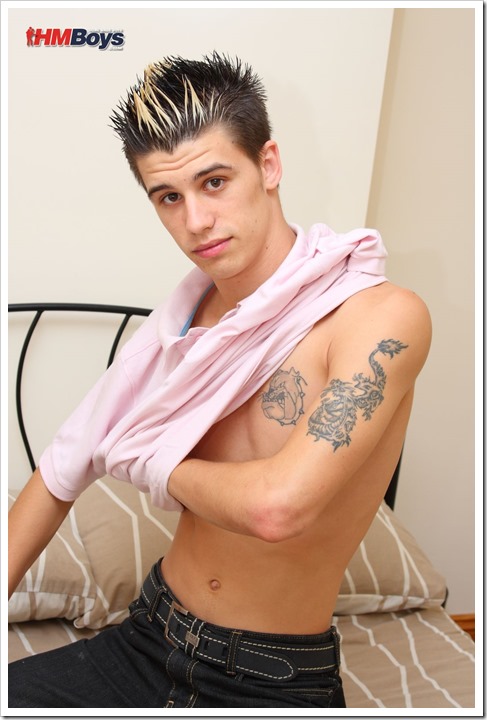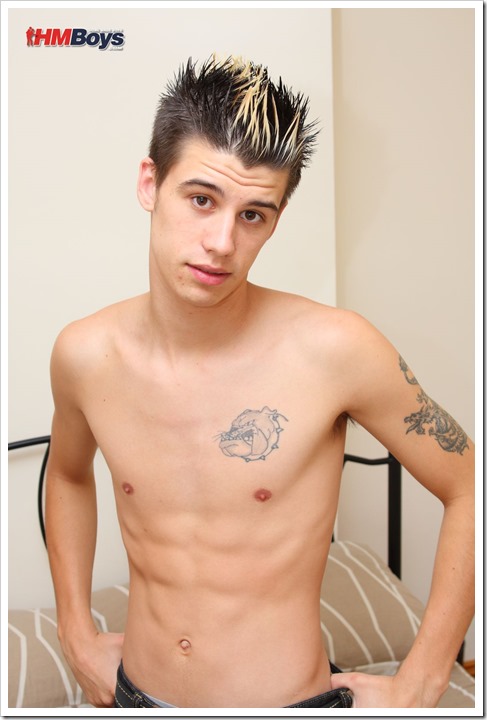 "I began going to gay bars when I was 18", he tells us, "and, not surprisingly, as a fresh young newbie I was very popular.
"But, very soon, odd things started happening. Guys would take me home and straightaway ask me to do all kinds of kinky shit.  Real off-the-wall – and even chained-up-to-the-wall – kinda stuff.
"Everyone seemed to think I was this really hard-core sex machine, even though I'd only been hooking up with guys for a couple of weeks.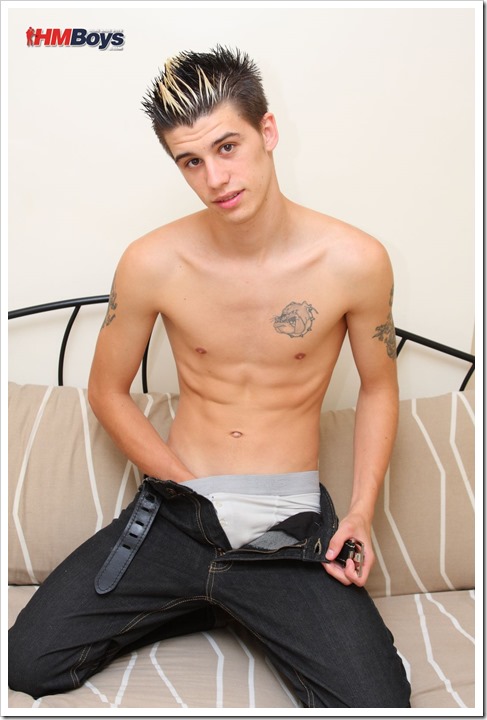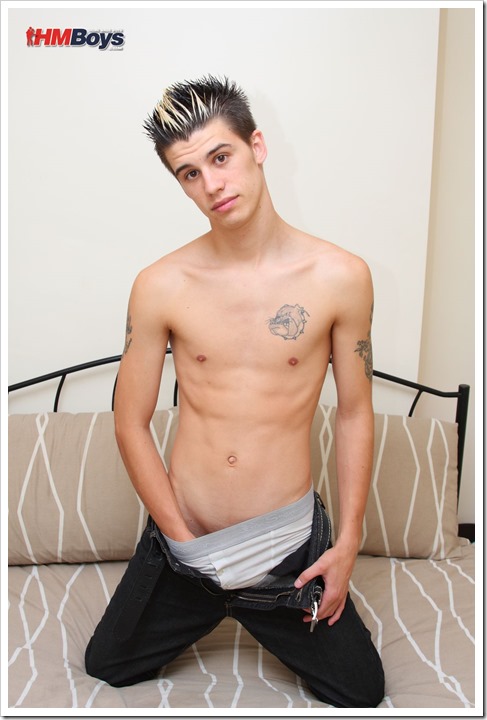 "So I checked out a few porn sites to see if everyone got up to this kinda stuff – which is when I found him."
Duane had discovered that he's a lookalike of one of the best known stars in our business and that lots of twinks had been mistaking him for the real thing.  Take a look at his HMBoys pics and you'll see what we mean.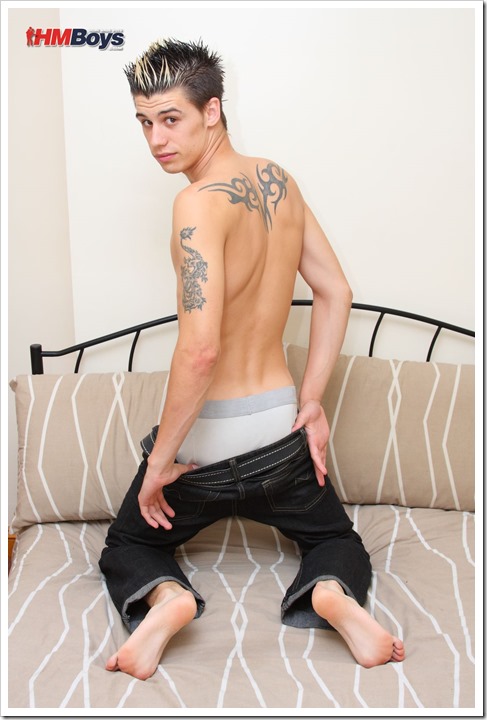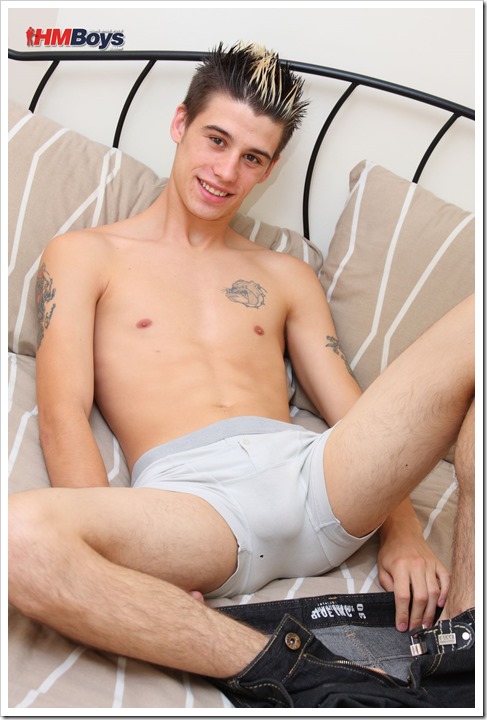 Of course, as we said at the start, gay boys like to make cash.  So now Duane's had a great idea to do just that.  He wants to form a sort of "tribute band" of porn star lookalikes who will put on hot steamy shows for exclusive private parties.
So if you know anyone who looks like a famous teen gay porn star – or maybe you're a star yourself who's in need of some cash and will happily pretend to be yourself! – let us know and we'll pass your details in to Duane…more…