Hot Athletes Get A Cock-Throbbing Workout With Oodles Of Cum
Hot Athletes Get A Cock-Throbbing Workout With Oodles Of Cum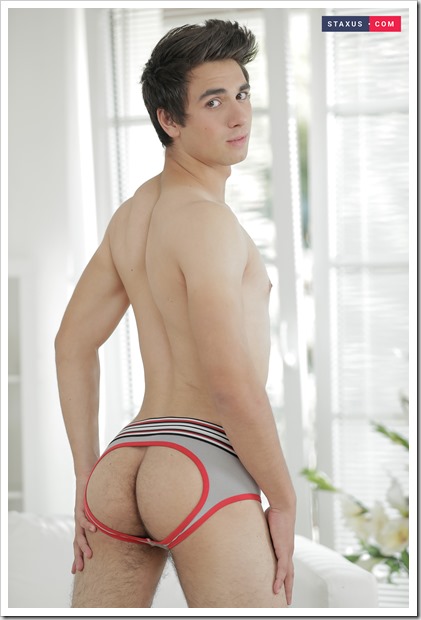 With their fine, lean physiques and athletic prowess it seems almost natural that Charlie Keller and new boy, Sivan Ozzi, should be spending their time running together through the woods to keep fit; but if truth be known they would both prefer to be getting their cardiovascular workout much nearer home.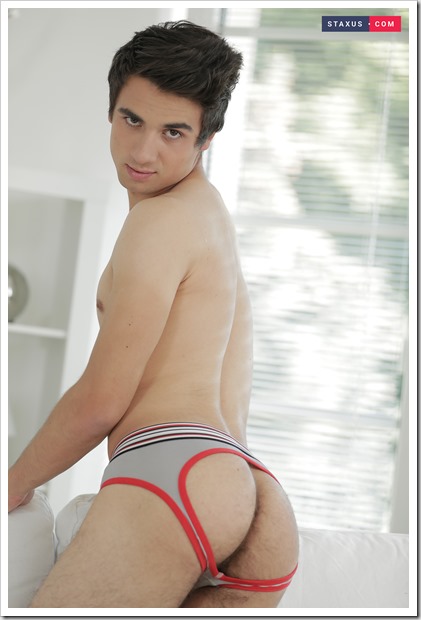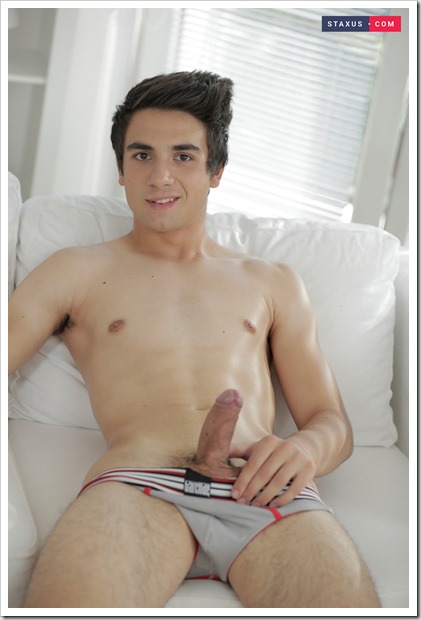 A fact that becomes all too apparent when the two buddies find themselves back in town with time on their hands – the urge to run now clearly eclipsed by the urge to snog each other's faces off! Not that either of these two buddies are ever going to be content with just a kiss, of course. No, it's pretty obvious from the off that they've got a taste for a distinctly carnal training session; with Keller quickly making the most of the situation to give his tonsils a tickle by deep-throating his handsome pal.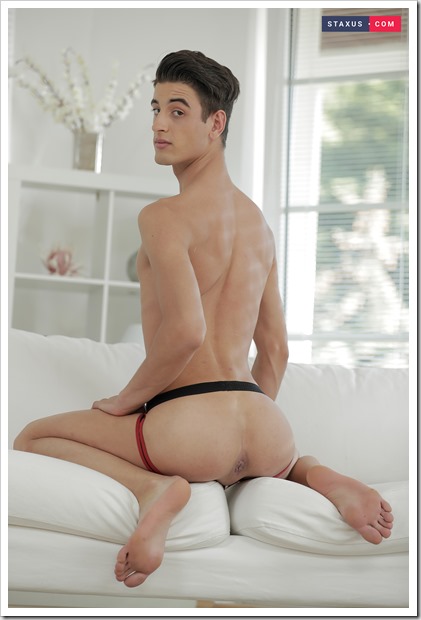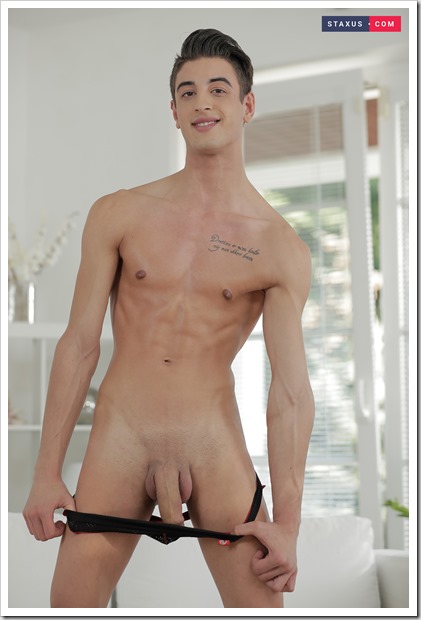 That, of course, signals the start of what quickly proves to be a terrific set-piece; with Ozzi then replicating the oral gymnastics, before rimming his mate's hairless pucker and finally burying every inch of his meaty, uncut rod deep into Keller's guts.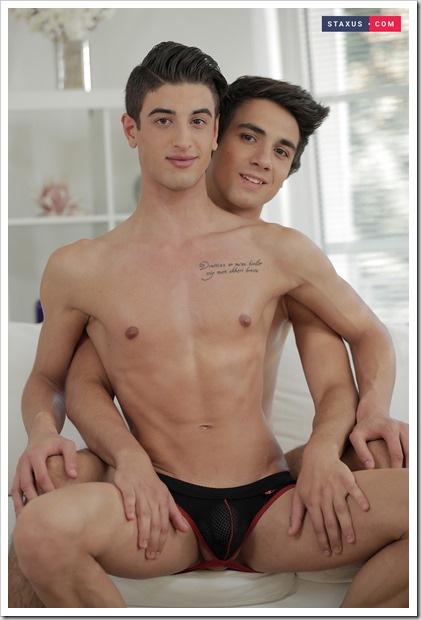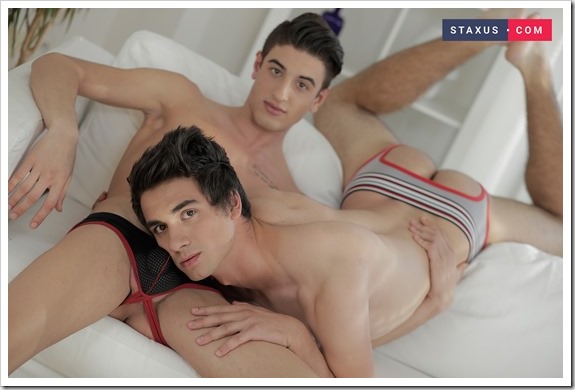 If the sight of two dark-haired beauts in full rut is your kind of mindless entertainment then you really are in for a treat, as Keller rides the newbie's shaft in a sweet succession of positions; culminating in the lad bouncing up and down on Ozzi's lap to a ball-busting crescendo that sees his dick explode like Mount Vesuvius! By this point, of course, there's every good chance you'll have long since ruptured; and surely seeing Keller greedily lapping away at Ozzi's knob as it yields its own sticky load will make that a certainty!