Three Cock-Crazy Firemen Hose
Three Cock-Crazy Firemen Hose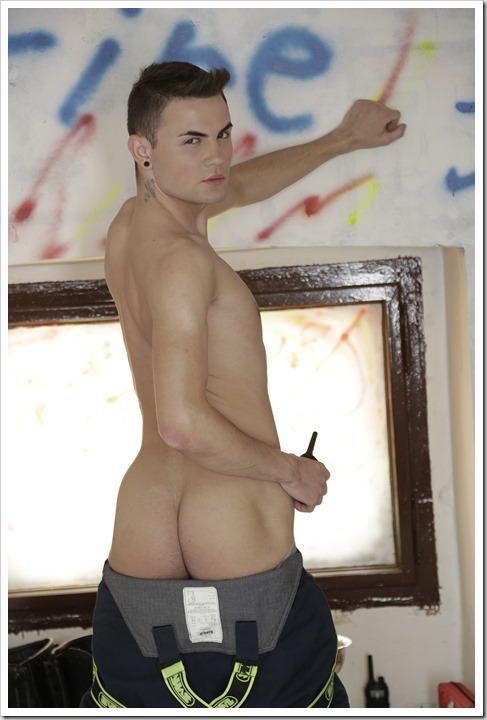 If you're wondering what Chad Johnstone is doing in the shower with his pants on – and you won't be alone! – be assured that it's just his way of washing both himself and his clothes at the same time. It's probably not the most logical explanation, if truth be known; but it's the one that he gives his mate, Johny Cherry, who (not surprisingly) is clearly unimpressed and very quickly responds by getting down on his knees in order to remove the offending item! At which point Johnstone's handsome, uncut member bobs into view – signaling the start of a terrific oral session.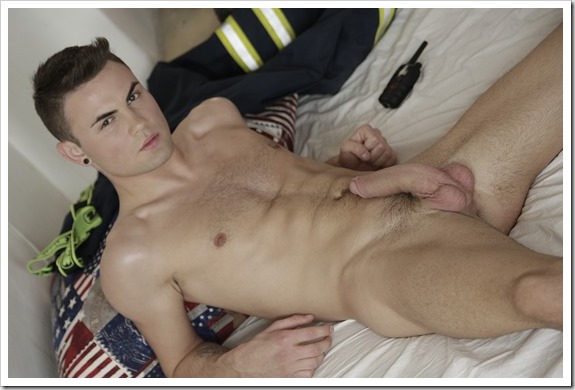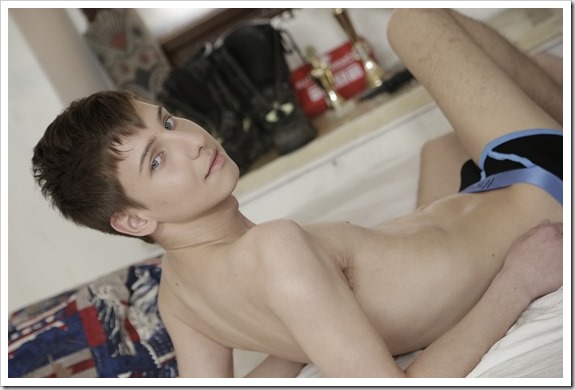 But all this, of course, is but a foretaste of the real action to come; featuring the introduction of Jeffrey Lloyd, who's falling to sleep whilst awaiting his turn in the shower. As it turns out, however, Lloyd's appetite for a wash-down is nothing compared to his hunger for hard cock; and within a few moments he is quite literally attempting to get Johnstone and Cherry's dicks down his throat simultaneously, having cast aside his heavy uniform just a few moments before!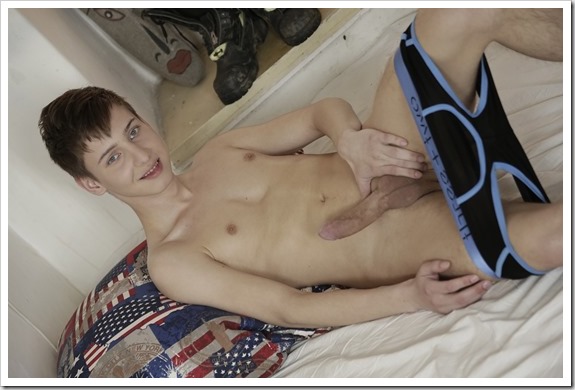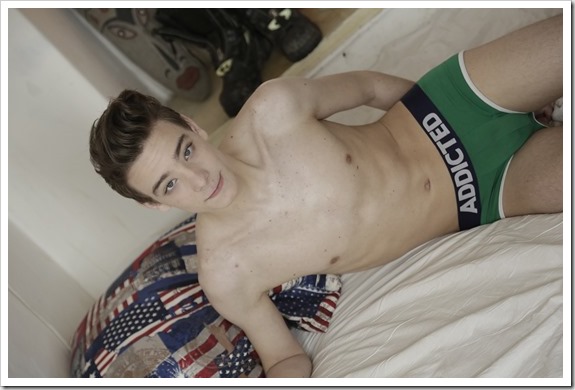 Cue a ball-busting suck-fest, with all three lads taking turns to greedily gobble on all the meat on offer; before Cherry becomes the focal point of the action, with his two workmates taking it in turns to pound that dirty little ass-hole of his. To his utmost credit, the young bottom put on a truly sterling performance; banged to the max by his hyped-up colleagues in a succession of cum-inducing positions. Culminating in all three lads finally reaching the point of no return; as a cascade of pent-up spunk leaves the trio dripping with hot jizz!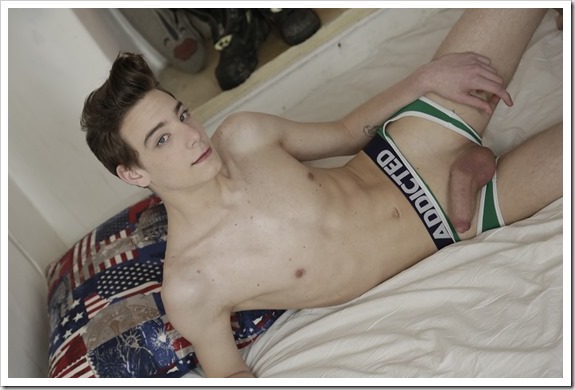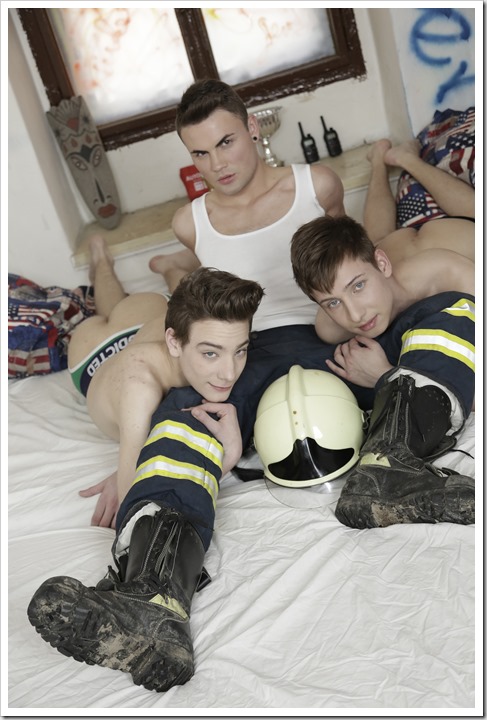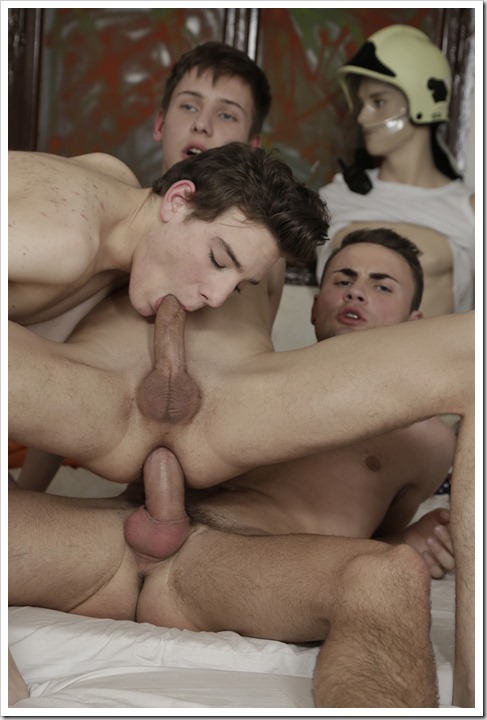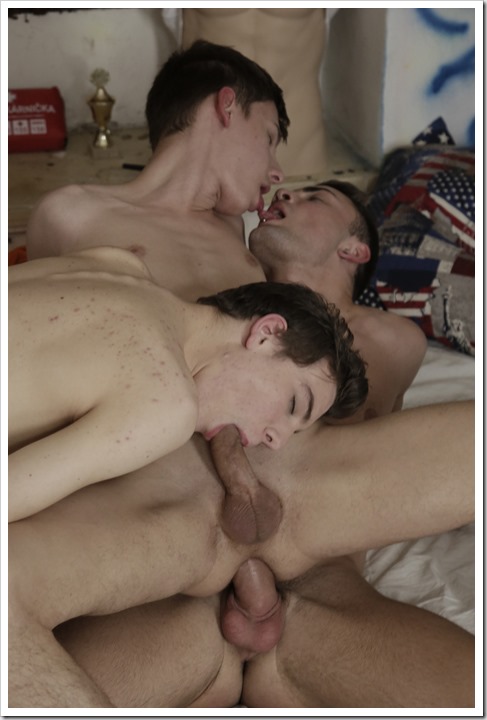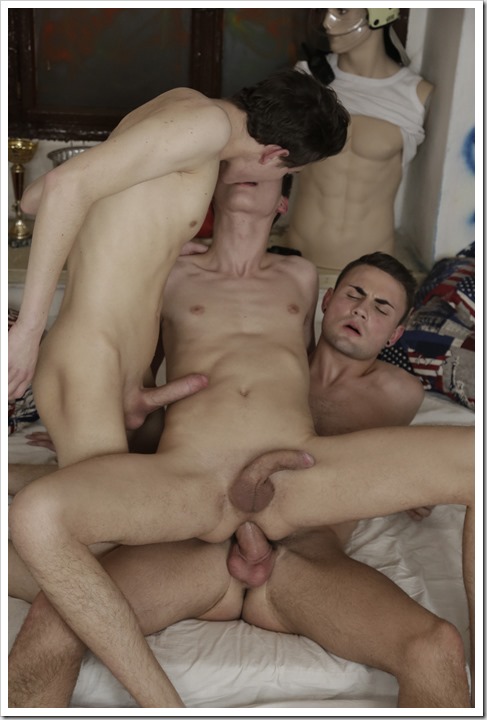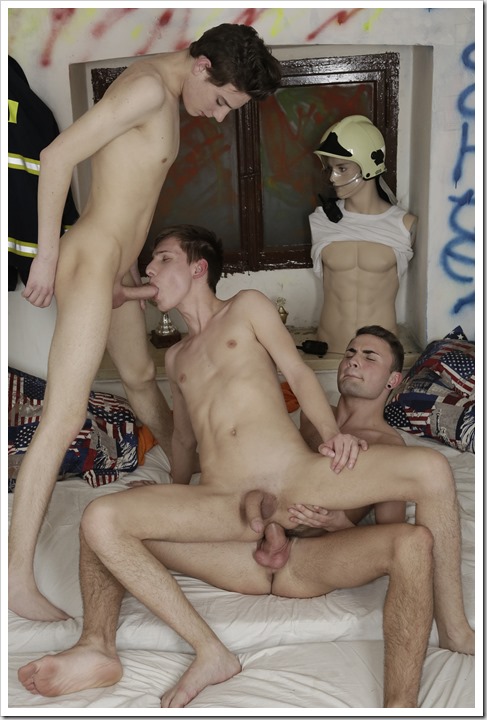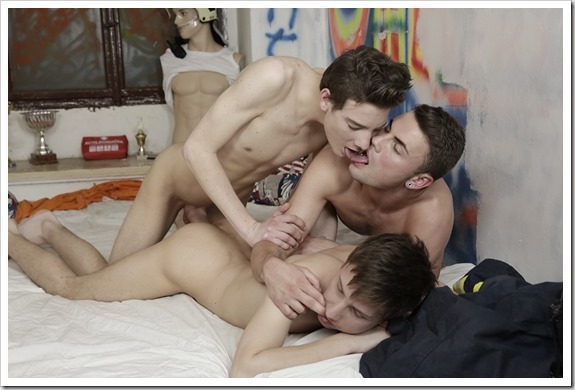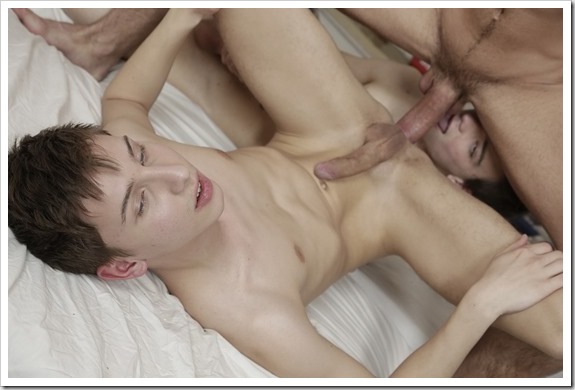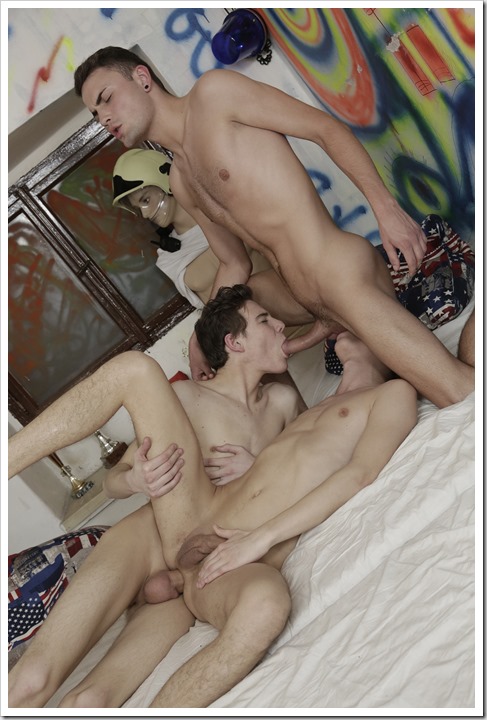 Gay porn video from Staxus: